So we finally made it to 2020, and a lot of us (myself included), will be back to work today roaring to go after what was hopefully a good, well-earned break over Christmas and New Years.
Getting back into the swing of things, how many times do you think you will be asked the age old question ... "what are your new year's resolutions?" As cliche as this might be, it is worth sitting down and reflecting over the last 12 months, and thinking about all the if's and but's and what if's, and how if we could do it all again, would we do anything differently?
For a lot of us, the answers will be quite simple. Get more sleep? Exercise more? Drink or smoke less? These are all fair goals, and they could be easier to achieve than you think. For me, personally, I like to break my goals down into smaller, more doable bites. It can be quite overwhelming to have a list of things you want to improve on, and not know where to start. Why not keep it simple, and celebrate the little steps of success on the way - and stay there for a bit. Let it evolve from what was a resolution, or a goal, into what has now become part of your normal routine. Before you know it, it'll be the end of 2020 and you can then reflect back on the year and see how far you've come :)
How many of us overindulged over the festive season? It would be silly to deny ourselves a fabulous time catching up with friends and family over plentiful meals, and bottomless brunches (guilty). Does this make or break us? Absolutely not. Does it enrich us and help us create wonderful, lasting memories with our loved ones? I sure hope so. But where a lot of people unravel and get themselves into a rut, is when they allow these indulgent times to carry through indefinitely, without an end in sight. We all love a good time as much the next person, but having a few nights out and perhaps day-drinking a bit over Christmas and New Years won't break us, if we allow those times to be limited, and leave them in the past. Try and get back to the gym once or twice a week, or go for that run or bike ride on a sunny day. Slowly and steadily build up those good habits again, and wean off the not-so-good ones. It doesn't matter if it takes a month to get back on track, so long as you're making small steps in the right direction. Having a good break does not have to leave you feeling guilty or down on yourself, it should in fact have quite the opposite effect!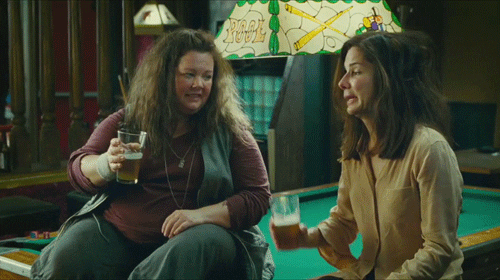 So cheers to being back, those of us who are, and for those who are still enjoying time off, enjoy - and come back recharged and better than ever, ready to take on the challenges of the new year. If you are feeling particularly sluggish, or really are suffering from too much of a good time, do come in and have a chat to us. It could just be that you need a bit of a liver detox, or some good digestive enzymes to help give you the kick start you need. Whatever steps you need to take, even if it's just to chat to us for advice or reassurance, come on in. Chances are, we probably have some indulgent stories of our own to share with you!
We can start with the boss Annabel, she sent me a few photos of her whipping up some cream down in Timaru, but there seemed to be not much cream and a bit more of something else in her hand ..? They must do things differently down there!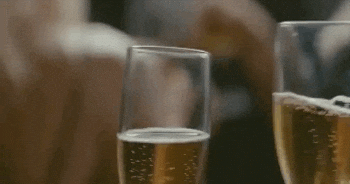 Best wishes, Pres